We are thrilled with the partnership of Floodproofing.com and M. Wilkinson Construction Company. These two industry leaders joined forces to expand our capabilities and offer flood mitigation solutions in the area of federal civil works. We have prided ourselves on our values and the highest level of customer service, making the partnership a seamless pairing.
Wilkinson Construction has years of experience with commercial and industrial general contracting and construction. As a Service-Disabled Veteran-Owned Small Business, we are excited to expand Floodproofing.com's products and services to the federal market through sole sourcing, competitive bid, and design-build opportunities. While Wilkinson is known for its stellar customer service and project management, we couldn't be more proud of our strong reputation with subcontractors, vendors, and regulatory agencies, thanks to our focus on integrity and efficiency.
Dry floodproofing is a technique used to protect commercial buildings from flood damage. It involves sealing the building to prevent water from entering, rather than attempting to withstand the force of the water. This is important for commercial buildings in flood zones because it can help to minimize the damage caused by floods and reduce the cost of repairs.
Benefits of Flood Mitigation With MWCC

One of the main benefits of dry floodproofing is that it can be done relatively quickly and at a lower cost than other flood protection methods. It does not require the construction of physical barriers, such as levees or flood walls, and can be easily implemented on existing buildings. This makes it an attractive option for commercial building owners looking to protect their properties from flood damage.
Another advantage of dry floodproofing is that it can be customized to the specific needs of each building. For example, if a building has windows or doors that are particularly vulnerable to flood damage, they can be sealed or replaced with water-resistant materials. Similarly, electrical and plumbing systems can be modified to prevent water damage.
Overall, dry floodproofing is an effective and cost-efficient way to protect commercial buildings in flood zones from damage. By sealing the building to prevent water from entering, businesses can minimize the impact of flooding and reduce the cost of repairs.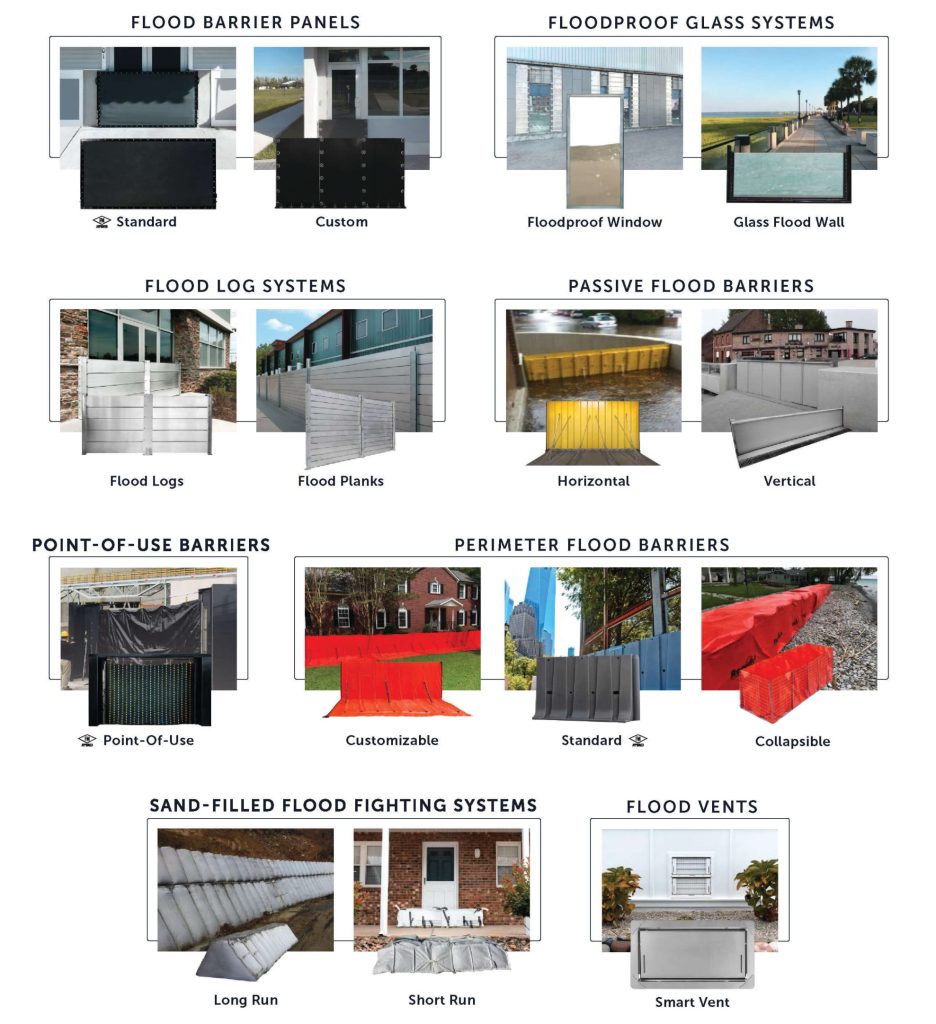 Ready to get back to focusing on your business? Let's talk about how we can help you!